Replacement Windows Plano - New Construction Windows Plano - Energy Efficient Windows Plano - AWS Texas
AMERICAN WINDOW SYSTEMS - Plano, TEXAS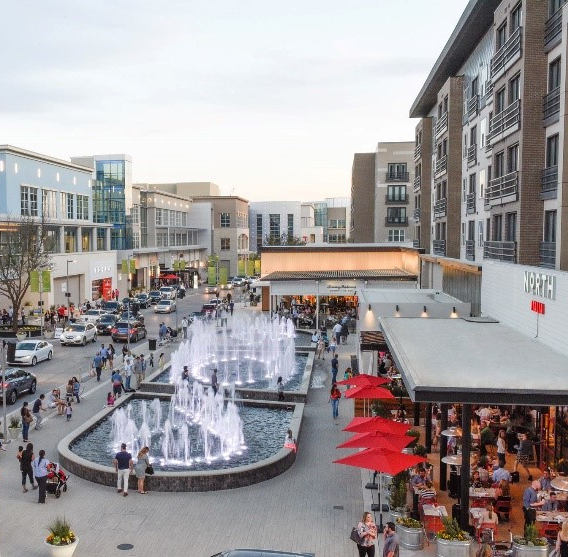 The city of Plano is becoming more and more prominent being ranked the number one city to find jobs in 2016 by WalletHub. Plano is becoming home for many new corporate organizations. Plano also ranks near the top in highest median annual income and on overall Job market. This economic growth and being near Dallas, Richardson and Frisco make Plano one of the best cities to live in in North Texas.

American Window Systems (AWS) is the perfect choice for homeowners looking to add value to their Plano homes. Installing the right replacement windows in your home is one of the most effective way to enhance the exterior appearance and add value to your property. AWS windows are not only visually appealing, they are also designed using the state of the art technology, to enhance durability and energy efficiency.

American Window Systems offer both residential and commercial windows. We pride ourselves in contributing in the development of our community by providing the best products.

Our windows are designed to give you the best view from your home while also saving on your energy bill. We make windows that are resistant to the harsh weather conditions that often hit Plano and the rest of Texas.

Whether looking for replacement windows or new windows for a new construction project, you have an opportunity to make change on your home's environment by switching to our energy efficient windows while saving money on heating and cooling bill. Our new technology has proven to produce windows that reduce outside noise making your home more enjoyable.

Choosing new windows is not an easy decision, there is significant information you need to make the right choice. We have put together a collection of information that includes everything you need to know and what you should consider when buying new construction windows or replacing old windows on your home.

Our team of professionals are always ready to answer any questions you may have about our products or windows in general.

Whether you choose the clean simplicity of our V25 Slimline window, the V31 Retro Series, the elegance of our V85 American Series, the energy efficiency of our EnergyCore™ window line, you've selected superior windows that will stand the test of time and provide outstanding energy savings. We have a wide selection of windows to fit any budget, large or small. Ready for more information? We also offer a large selection of patio doors. Visit our Getting Started section to begin the journey of finding the perfect windows for your home.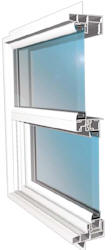 V25 Slimline Windows
The Slimline Window Series is a perfect replacement or new construction window for those that are wanting a slim frame with maximum visible glass. Sleek, low profile frame design increases both your viewing area and light penetration. 3/4" Cardinal Low E 366 glass provides superior thermal and sound insulation
V25 Slimline Windows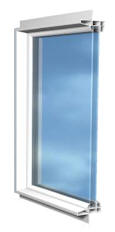 V31 Retro Series
Traditional architectural styling increases both beauty and durability. These windows have a sleek, low profile frame design which increases both your viewing and light penetration.

V31 Retro Series

V85 American Series
AWS is here to provide the classic beauty and elegance that you have been looking for. Offered in a number of configurations including: Single Hung, Picture and Horizontal Slider.

The American V85 system comes with the flexibility you need to add that finishing touch to the home of your dreams. With advanced structural and thermal performance, you can't go wrong when selecting the look and feel of your windows.


All styles available in SuperCapSR™ color technology. SuperCapSR is 12x harder than competitive paint applied coatings and exceeds AAMA 614 weathering standards.


V85 American Series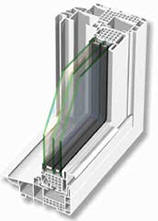 EnergyCore™ Windows
The EnergyCore Window is built with the most innovative technologies essential to a window's overall energy performance. Combining AirCell™ frame technology with high performance components such as triple-pane glass and superior composite spacers, gives you the most energy efficient, cost-saving window you can install in your Plano home.
EnergyCore™ Windows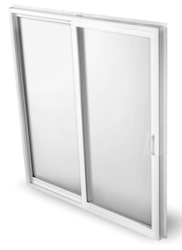 Patio Sliding Doors
The American Window Systems™ PD12 Patio Door combines all of the features that you want in a door. We offer sliding patio doors for your home in Plano .
Patio Doors

Brochures
We know there are many window manufactures with several product options to choose from in the Plano area. To help you and your clients make the best choices for their office and budget we have printable PDF brochures of each our product that you can print out and use as a reference.
Brochures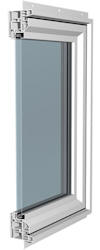 Knowledge Center
With large investments such as buying new windows for your new home in Plano or replacing your existing windows there is a lot of available information. You also have a large amount of options available to you when making decisions about your purchase.

This includes window styles, types of windows, windows with grids or without, the window frame materials, and how energy efficient you want your windows to be. In order to lessen your confusion and feelings of being overwhelmed we have combined all the necessary information in one place for you to use a reference now and in the future.

Knowledge Center
Areas We Serve in Dallas / Fort Worth